Lane & Edwards Violins offers a wide range of services to help you ensure your instrument is in perfect playing condition. Through decades of experience, we are able to offer you comprehensive maintenance and restoration services at competitive rates.
Routine Repair and Maintenance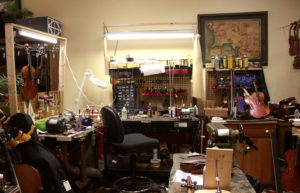 Throughout an instrument's life, it is necessary to keep it well maintained. When repair is needed, one of our specialists will estimate the overall cost, and render our considered opinion according to best practices and craftsmanship. Find out about common repairs below, along with tips for care and maintenance.
Maintenance Tips
There are lots of things you can do to keep your instrument in tip-top shape! There are also lots of things you may be doing that can sacrifice the health or your violin, viola, cello, or bass. Take note of some tips and tricks we've compiled to help prevent your instrument from needing repairs: