Lessons
Private lessons are the best way to get a leg up on learning your instrument! Lane & Edwards has several in-house string instructors, all of whom can offer affordable and high-quality private instruction.
Mrs. Kathie Raymond
Kathie Raymond is a nurturing teacher who develops a strong rapport with students of all ages in their journey to reach their musical goals. She holds a Bachelors in Violin Performance from San Diego State University, and has performed extensively with various groups in Southern California, Florida, and the Ohio Valley. Many of her students successfully join the ranks of All County/All State Orchestras, YPAS. LYO, KMEA, and find success in solo and ensemble playing. With great pride, we boast that Kathie is available for lessons here at Lane & Edwards! Call (502) 263-3490 to schedule.
Ms. Linda Starks
Linda Starks is a professional violinist and teacher. Educated at UofL and IU Bloomington. Her work in Suzuki Pedagogy, stints at Meadowmount, Tanglewood, and Sewanee music festivals propelled a 22 year tenure with the Louisville Symphony Orchestra, and continues to inform the instruction she provides to the musicians in her studio.
Other Teachers and Opportunities
There are lots of great teachers and educational opportunities in the Louisville music community! Our other teacher recommendations don't provide in-house instruction, but the Louisville area is home to a vast network of talented and accessible educators. Louisville also has many great opportunities for student musicians outside of private instruction.
Oldham County Schools Arts Center
The Arts Center pairs stud
ents with a wide array of artistic opportunities with highly regarded teachers from within the community. Along with its renowned musical theater program, the OCSAC also offers lessons in violin, viola, cello, and bass.
Executive Director: Alvin MacWilliams
Oldham County Schools Arts Center
7105 Floydsburg Rd.
Crestwood, KY 40014
Phone: (502) 241-6018
The Louisville Academy of Music
The Louisville Academy of Music provides an inclusive community that nurtures the growth and development of students, not solely as musicians, but as creative, inspired people. Students will find lessons available for multiple instruments from respected teachers near the east end of Louisville.
Director: Sara Louise Calloway
The Louisville Academy of Music
2740 Frankfort Avenue
Louisville, Kentucky 40206
Phone: (502) 893-7885
Sacred Heart School for the Arts
Sacred Heart Fine Arts programs offer private Suzuki and traditional method violin instruction with Ms. Kate Tyree.
Sacred Heart School for the Arts
3177 Lexington Rd.
Louisville, KY 40206
Phone: (502) 897-1816
Louisville Youth Orchestra
The LYO, founded in 1958, provides an extraordinary musical experience for young people from grade school through age 21. The LYO is made up of four orchestras, an elementary string program, and various ensembles in which students advance according to their own musical progression and interests.
Music Director: Doug Elmore
Private Instructors
Wayne Krigger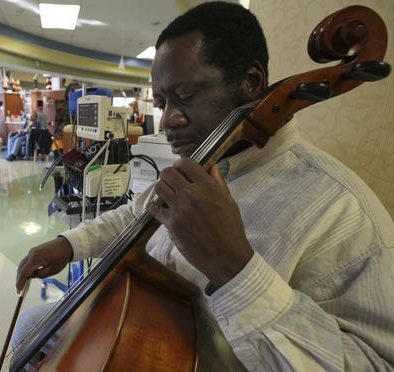 A beloved cello teacher of the Suzuki and early childhood music programs in Louisville for many years. He teaches both through the University of Louisville and the Oldham County Schools Arts Center.
Michael Hill​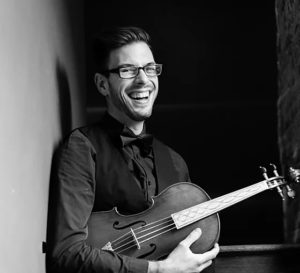 CMP faculty and Suzuki faculty. Mr. Hill teaches all levels of viola students while maintaining an active performance career. His experience includes work with new beginners through college students and he is eager to contribute to the viola community in Louisville. Learn more on Michael Hill's website:
Brittany MacWilliams and the Louisville String Academy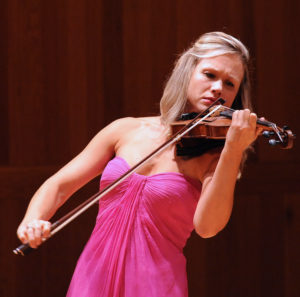 The University of Louisville String Academy offers a comprehensive program of lessons, masterclasses, chamber music, music theory, and concerto performance opportunities with orchestra, aimed at the highest level of pre-college talent. The Academy meets primarily on Saturdays throughout the school year. brittanymac1@gmail.com
Stacey Yates
A teacher of the violin and viola in the Goose Creek area of Louisville. Students of School Age dive into traditional and Suzuki literature-based lessons. Please call Lane & Edwards Violins for scheduling.
Cheri Lyon Kelley
A long-serving member of the Louisville Symphony Orchestra, and lives in the northeastern area of Jefferson County. She maintains a studio of young violinists ranging from 11 years to college age.